Creative Problem Solving
+
Teamwork
= Odyssey of the Mind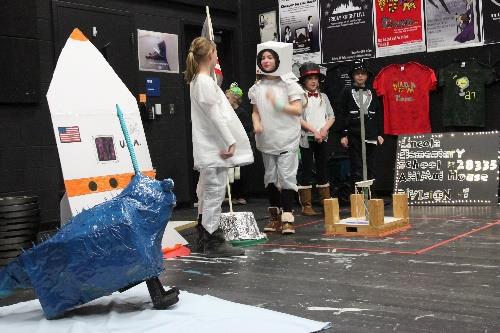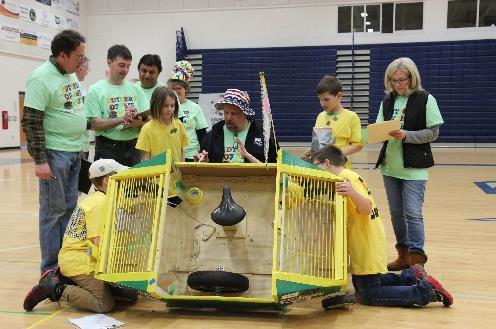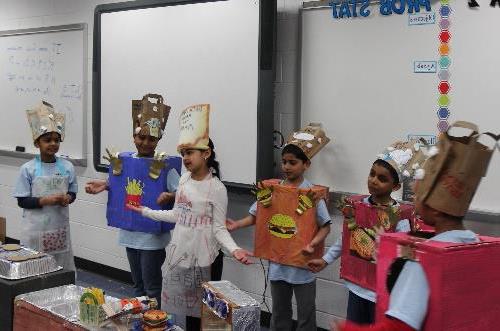 What is Odyssey of the Mind?
Odyssey of the Mind is an international educational program that provides students

creative problem-solving

opportunities in a

team

environment.
Odyssey of the Mind problems stress multiple responses to the same question. In Odyssey of the Mind, there is NEVER only one right answer.
A lot of

FUN!
What do Odyssey teams do?
During the season, which typically runs from October to March, Odyssey teams:
Practice spontaneous and team-building problems that build communication and intra-personal skills
An after-school academic enrichment program that teaches lifelong creative problem solving skills and teamwork
Work toward creating a solution in skit form for one of six long-term problems
Participate in regional (Loudoun County) competition (www.nwvoices.org) in March to show off their solutions to their problems and possibly advance to States competition in April or World Finals in May.
What do students learn in Odyssey?
Students who participate in Odyssey of the Mind learn many life-long skills including:
Importance of teamwork
Every teams' response is unique, but each is equally correct
To appreciate what other people bring to the team – that different people with different skill sets are equally critical to the team's success
The value of applying skills across disciplines (artistic, musical, technical)
Value of risk-taking and that failure doesn't mean the end of the road
Strong sense of self-confidence and to trust in his/her own abilities
To be self-motivated and self-directed
Interpersonal communication skills
Who can participate?
Odyssey teams are geared toward gifted students of all abilities -- not just those who are academically gifted.Odyssey problems allow for expression of a student's strengths and abilities whatever they may be. Artistic, verbal,musical, spatial -- there's a place for all types of creativity in Odyssey!
The program is open to students in grades K-12. Students can also compete in college!
Students are grouped into teams of no more than 7 members each; the small size encourages participation from all members
Each team MUST have one adult coach; having an assistant or co-coach is encouraged.
Who are the coaches and what do they do?
Any adult in the community may coach a team, but the coach is generally the parent(s) of a team member
Coaches must attend regional training, prepare and run meetings, and attend regional competition with the team
Coaches help the team learn to work together effectively and are facilitators for teams as they solve their problems.
Coaches may not help the team solve the problem. Odyssey solutions must come from the minds and hands of the team members themselves, not from any outside assistance.
How do I learn more/get involved in the Waxpool Odyssey of the Mind program?
Visit www.odysseyofthemind.com and www.nwvoices.org
Contact Email: Jaswanth76@hotmail.com